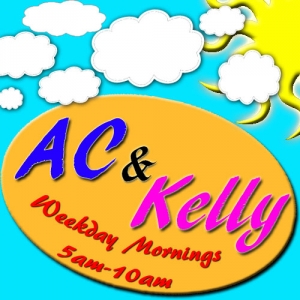 AC:
On the air I'm known as A.C., but in real life I have been call "Sweetness". At any rate I was born, and raised in Youngstown. Graduated from Youngstown East ( the Golden Bears). Really the only time that I have been away is when I was in the Army in Germany. Hot-101 was the only station that I listened to when I was growing up, so being able to work at your hometown station, and make a career of it has been a dream come true. I guess I'm supposed to give you some insight into what I do when I'm not in the studio….so here it goes. first and foremost I am a music freak. When you get your credit card bill,and there is almost a 300 dollar charge to iTunes for music for the month that says something. If there is one thing that bridges the gap between ages, races, and religions it is music, and I am proud to be a part of the team that brings the best music on the planet to your radio. Whenever anybody asks me what they can get me for Xmas, or my birthday I always say gift cards to ITunes, Best Buy, and Bed Bath, and Beyond. That covers all my major interests in life. Music, electronics, and cooking. If I can get through a day with good music, a good workout, and good food, then all is well.
There you have it my life story in a nutshell. If I were to reveal any more than that you would have to sign a confidentiality agreement.
Kelly:
So….how does a small-town girl from Southington, Ohio make it on the airwaves of HOT-101???
In my family, we always say "we put the FUN in dysFUNction….Life is fun! How else does a small town girl like me end up doing morning radio? Growing up….I was the youngest…I had a way of making my parents laugh out-loud…sometimes laughing with me…most often-at me…
With AC every morning we share crazy stories…because life just writes it that way…I can't make this stuff up….like my animosity for bubbles…and how I cringe when they pop on me and leave bubble juice…..eeewwww! And I'm not a huge fan of sand….or pork, sushi, okra and shellfish…just saying…they're just not my jam.
I've been married to the love of my life…often referred to as 6 foot 8 or 6'8″…that's a name he was given on air when AC first met him and couldn't remember his name (like any good big brother-AC didn't want to scare him off by mentioning his real name on the radio-and it just stuck)..6'8″ is a special needs elementary school teacher and we have 2 awesome kiddos…Zoey and Carter….and a service dog named Foster…Foster goes to school/work with my husband everyday and does amazing things in the classroom.
I've never claimed to be a good cook…thank goodness my husband does much of the cooking…He is amazing! I am more of the clean-up person and I can chop a mean round of vegetables….and I love desserts which don't require much chopping anyhow…..We (me and 6'8″) are both good with our roles around the house…"You Do You" is our motto….do what you're good at….and just find a way to get the other stuff done….
The valley is our home and we love it here…where else will you find such great festivals, fairs, and food…And did I mention listeners with hearts of gold!  This valley is an awesome place to live, work, and raise a family…Lucky us!