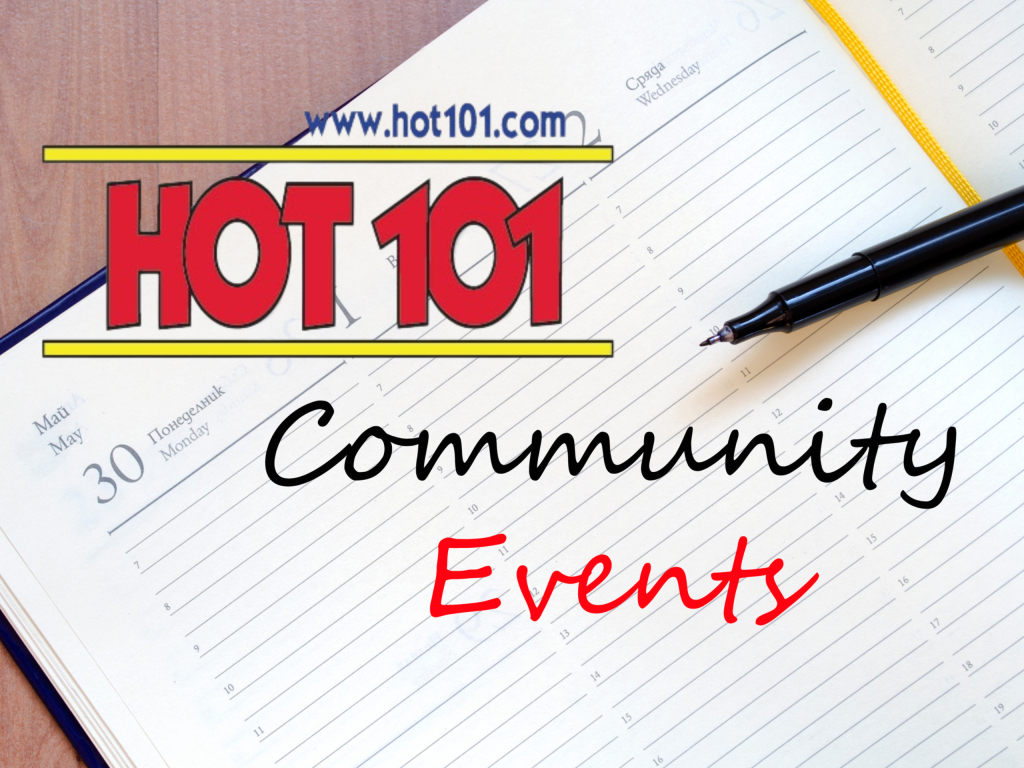 Upcoming blood donation opportunities Feb. 1-14
Columbiana County
East Palestine 2/7/2023: 1 p.m. – 6 p.m., First Church of Christ, 20 W. Martin Street
Salem 2/6/2023: 1 p.m. – 6 p.m., Elks Lodge 305, 824 E. State St
Mahoning County
Austintown 2/4/2023: 10 a.m. – 3 p.m., Austintown Library, 600 S. Raccoon Rd
Boardman 2/8/2023: 12 p.m. – 6 p.m., Valley Christian Church, 7155 Glenwood Ave
2/11/2023: 10 a.m. – 3 p.m., Boardman Public Library, 7680 Glenwood Avenue
Canfield 2/2/2023: 12:30 p.m. – 5:30 p.m., Old North Church, 7105 Herbert Drive
Poland 2/3/2023: 10 a.m. – 4 p.m., Poland Library, 311 S. Main Street
Trumbull County
Brookfield 2/1/2023: 12 p.m. – 5:30 p.m., Brookfield Fire Department, Rt. 7
Cortland 2/8/2023: 12 p.m. – 5:30 p.m., Cortland United Methodist Church, 155 N. High Street
Girard 2/2/2023: 8:30 a.m. – 1:30 p.m., Girard High School, 1244 Shannon Road
Warren 2/1/2023: 8 a.m. – 2 p.m., Lordstown High School, 1824 Salt Springs Rd.
2/6/2023: 12 p.m. – 6 p.m., Howland Community Church, 198 Niles-Cortland Rd.
2/7/2023: 11 a.m. – 5 p.m., St Demetrios Community Center, 3223 Atlantic St.
2/7/2023: 12 p.m. – 6 p.m., Champion Presbyterian Church, 4997 Mahoning
Sunday, February 12, 2023-MYA KRANTZ OF YOUNGSTOWN IS JUST THIRTEEN…AND IS SUFFERING FROM SANFILIPPO, A TYPE OF CHILDHOOD ALZHEIMERS THAT CAUSES FATAL BRAIN DAMAGE. UNFORTUNATELY, MYA IS LOSING HER MEMORY AND MOTOR SKILLS AND IS NOW ALSO HAVING SEIZURES. THERE IS NO CURE AND MOST DON'T SURVIVE PAST THEIR TEENS. PLEASE COME SUPPORT MYA AND HER FAMILY DURING THIS DIFFICULT TIME AT A SPAGHETTI DINNER FUNDRAISER ON SUNDAY, FEBRUARY 12TH FROM 11 AM TIL 4 AT ST. ANTHONY CHURCH, 1125 TURIN STREET IN YOUNGSTOWN. THE PRICE IS JUST TEN DOLLARS PER PERSON. THERE'LL BE A BASKET RAFFLE, 50-50 RAFFLE, AND A BAKE SALE AS WELL. THANKS IN ADVANCE FOR HELPING MYA AND HER FAMILY. 
Thursday, February 16, 2023– The Alzheimer's Association Central Ohio Chapter, in partnership with the Division of State Fire Marshal, is hosting a free virtual program in February to educate participants about fire safety hazards in the home and early warning signs of Alzheimer's disease. The program, being offered via Zoom, is open to anyone in the state. The program, Recognizing Fire Safety Hazards in the Home and the 10 Warning Signs of Alzheimer's, is being offered free to the community and will be held from 10 a.m.-12 p.m. on Thursday, Feb. 16, on Zoom. Pre-registration is required. To register for this program, call the Alzheimer's Association's 24/7 Helpline at 800.272.3900
Sunday, March 12, 2023– Dear Friends and family, if you don't already know this amazing woman, her name is Sheila Morris of Lake Milton, OH. She graduated from Southeast High school in 1985. Recently, she was diagnosed with Renel Cell Carcinoma, this is a cancer that affects the kidneys, and Sheila will be having one removed on February 23rd; the other is slightly affected but will hopefully be okay.     Sheila worked hard for many years until she fell ill, then cancer suddenly took over her life.  She owned a trucking business, and after that, you may have run into her working at El Carlos or the Depot in Lake Milton.  She raised three children and is now also a proud and loving Grandmother of six. We are all praying for a speedy and complete recovery for her, but the medical bills are stacking up quickly, and we can give her the opportunity to worry more about her health, and not how much it costs; so that's why on March 12th, 2023, there will be a fundraiser to help her and her family with the cost of fighting cancer, at the American Legion in Lake Milton, from 1-7 pm.  There will be live entertainment all day, basket raffles, a 50/50 drawing, and a pasta dinner with a customary $10 donation at the door.  This is a cash-only event. Cancer is frightening and can happen to anyone at any time, so please come show your love and support!
Saturday, March 18, 2023– Birding the Sanctuary 8-9:30 am Nature Preserves: Mill Creek Wildlife Sanctuary Enjoy birding with Jeff Harvey on this early morning hike at Mill Creek Wildlife Sanctuary. Space limited. Boots required. Moderate. 1.25 mi. Register by 3/16, online, or call 330.740.7116. Free
Saturday, April 15, 2023– Community Shred Event, 9:00 AM- 12:00 PM Hosted by Raymond James Financial Limit to 4-5 standard boxes or bags of material for shredding. For more information visit protectnshred.com/event/community-shred-event-canfield-oh-3/