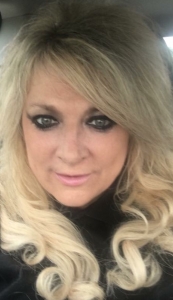 Where do I begin? I have hit my 30 years in radio and the best part has been the 15 years at Hot 101.  I started the summer after I graduated and have been in radio ever since. I have had the best station to work for right in my hometown, and not many people can go to work and enjoy what they do.
I have grown up in this area and have always listened to Hot 101. I made the promise to myself that one day I would work here and I do!  It was the happiest day of my life. My second happiest day was when I came back to work here again. I have worked in different stations, markets, and states and I am here to tell you… "There's no place like home"… I also work with "family" here. It was such a wonderful feeling when I came back to Hot 101, Kelly made the comment "Welcome home" and it truly is my home here.
I have my fur babies, and I truly believe my Sheltie "Nina" and "Bosco" the cat are more popular on Facebook then me, and I wouldn't have it any other way… I think their own page is coming soon! I also love horses and enjoy riding.
Thank you for letting me be a part of your day everyday! Its so funny to meet people and they say I've listened to you since I was in grade school.. It makes me smile.. I guess I haven't missed a beat…